TMZ reports that Charlie Sheen arrived at a rehab facility in the L.A. County area at 8 PM PT Tuesday (rumor is that 's its for alcohol and cocaine). Sheen's rep said earlier in the day the "Two and a Half Men" star was already in rehab. But sources tell TMZ there were several delays, primarily because Sheen's team wanted to make sure there were no legal ramifications resulting from Charlie's move. Sources tell TMZ Charlie had been "slipping" and that's why he decided to go into rehab.  Charlie Sheen could go back to jail because he has violated the terms of his bail — specifically by using drugs or alcohol. But sources tell us Charlie's people are confident they will dodge this bullet.   They believe the info contained  will remain private — at least in terms of admissible evidence of drug and alcohol use. He'll be in rehab for 2 weeks then continue in an out patient treatment. As for his show, sources tell us Warner Bros. can deliver the remaining 6 episodes to CBS, provided Charlie is back on set in two weeks from next Monday
Eliminated American Idol contestant Chris Golightly was kicked off the show because he was under a record deal with Dream Project Entertainment at the time of auditions. But Chris is saying that information is incorrect and showed a document at a news conference yesterday that was supposed to prove he was released from the deal before his Idol audition. But CEO of Dream Project Entertainment Lawrence D. Franklin came forward to reveal that Golightly approached him to forge a document backdating his release date to make him eligible for the competition! Franklin said he wanted to do the right thing in the end.
The iTunes App Store announced the official Madonna App today, and it's FREE!! It's basically available in every language EVER and just requires your iPhone or iPod touch with version OS 3.0 or later.
A few weeks ago a Facebook fan page started generating some steam called 'Can This Pickle Get More Fans Than Nickelback?'   Last week, however, they managed to succeed in their task – they currently have 1,468,690 fans!!!  Nickelback frontman Chad Kroeger apparently got wind of the page and didn't find it funny at all.  He messaged Coral Anne, the girl that started the page and demanded it be taken down. 
 Adam Lambert slammed Susan Boyle saying that her debut single, the cover of the Rolling Stones' "Wild Horses" made him "cry with laughter."  He told Britain's Gay Times: "If only it weren't for Susan Boyle! I'm happy for her success, but that album is terrible. "Wild Horses" is the one that made me laugh the hardest. I just died when I heard it, I was crying with laughter. It was the most horrendous, sacrilegious treatment of that song! "Still, when my album charted, it was validating. I was feeling a bit attacked, like I had to vindicate something. I thought: 'Wow, look what I did.'"
The CEO of Procter & Gamble is not sure if Tiger Woods will ever appear in another Gillette commercial saying: "He doesn't need to be distracted by us using his advertising, and we don't need the distraction of us using the advertising, either." Tiger still appears online as a "Gillette Champion," but has been absent from TV spots that feature athletes Derek Jeter and Roger Federer. As for Tiger's future in advertising with P&G? CEO Bob McDonald says:"I don't know…we've got lots of great spokespeople."
Louis Gossett Jr., who announced at the beginning of the month that he had been diagnosed with prostate cancer, was able to beat the disease with an intensive treatment program!! The Oscar-winner said: "I'm doing very well thank you… we beat this thing. It was just an episode in life. I got it very early I have to strongly encourage every man to do examinations early and often after 50 years old – and you'll win almost all of those battles. Because you are desperately needed in this country to spread the word for us to take better care of ourselves, and I want to encourage every man in this country to do the same."
Sources have confirmed that Jessica Simpson will be appearing on The Oprah Winfrey Show some time in March. Though she does have a new show coming on VH1 to promote that's all about inner beauty,  but hopefully she'll talk about John Mayer's comments about her!!!
Over at Warner Bros. Records this morning, the label is losing two legends. First, Liz Rosenberg, a PR icon who has been with the company for the past 39 years and has handled some of the biggest names in history. Second, Madonna, who is following Liz as she forms her own agency, Liz Rosenberg Media. Thankfully for Warner Bros., the split is on amicable terms and both Madonna and Liz plan to continue to have ongoing consultations with the company, but Madonna's willingness to follow Liz out the door stems from their long-standing relationship that started back at the dawn of Madonna's career.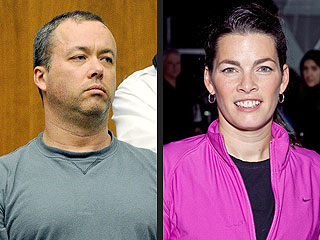 Nancy Kerrigan's brother Mark — who has been locked up since he allegedly assaulted his father last month — just posted bail moments ago. Court officials in Woburn, Massachusetts tell TMZ Mark — who faces one charge of assault and battery on an elder with serious bodily injury — was released from the local detention center after posting his $10,000 bail. Mark's father, Daniel, died shortly after their alleged altercation on January 24.  The Medical Examiner ruled Daniel's death a homicide — and determined he died from cardiac dysrhythmia after suffering a neck injury during the alleged physical altercation at his house.
Hollywood actor George Clooney is reported to be selling his villa on Lake Como because of harassment by paparazzi, The Times of London reported Wednesday. Potential buyers of the Villa Oleandra at Laglio on Lake Como, which Clooney bought in 2002 for a reported $10 million, include soccer star David Beckham, who is currently playing for Italian club AC Milan, and the Russian vodka and banking tycoon Tariko Roustam. Beckham and his wife Victoria reportedly "fell in love" with the villa while staying with Clooney last Spring, with Beckham later telling teammates it was "quiet and peaceful and not far from Milan."
Amid reports that Elin Nordegren flew back with her husband Tiger Woods to rehab, entertainment columnist Flo Anthony says sources tell her that Elin has no desire to stay in her marriage with the pro golfer. "I've been told that Elin wants to go. Elin does want a divorce," Flo tells ET, adding she is told that Tiger is trying to talk his wife into staying. "He is talking to her, saying, 'We need to try to work this through.' … He would like his marriage to work. He would like to see his children."  "[Elin] is moving definitely toward divorce but she is being pulled in a lot of directions. So, you know, one day it can be a divorce. The next day it can be, 'Well maybe I will try to stay,'" the columnist says of the famed golfer's wife. "She has got a lot of friends. She has acquired some advisers along the way. You know, just every day is different. She also has her mother and her twin sister who are very, very big influences."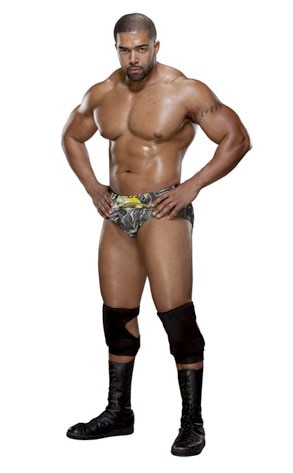 Whos' this????  David Otunga is one of eight rookie professional wrestlers on the World Wrestling Entertainment's new reality show, NXT, premiering tonight on the Syfy network. A Harvard Law School graduate who also appeared on VH1's I Love New York 2 under the nickname "Punk," Otunga walked away from a law career about two years ago to pursue his lifelong dream of becoming a muscled-up spandex-clad fighter.  AND he's engaged to Jennifer Hudson!!!!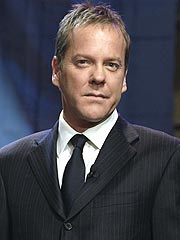 Jack Bauer's on the rebound. Two weeks after production shut down on 24 to allow Kiefer Sutherland to have minor elective surgery, the actor has been given the all-clear to resume his day job. "Kiefer's been cleared to return to work, and we resume production March 1," said Fox spokesman Chris Alexander. Sutherland, 43, had an outpatient procedure Feb. 16 to treat a cyst that had ruptured near his kidney.
Mary-Kate Olsen and Nate Lowman have broken up. The 23-year-old designer and her boyfriend, who began dating in 2008, haven't been together for "a while," her rep told Us Weekly. JustJared.com last spotted the couple out together in November of 2009. Mary-Kate and twin sister Ashley are currently in England checking out London Fashion Week.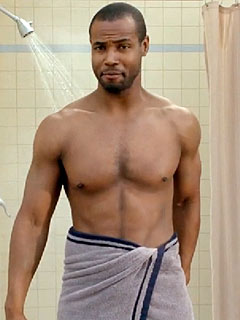 He looks so hot and smells so cool – in the shower, on a boat and atop a horse in the Old Spice commercial that's been mesmerizing audiences all through Olympics. Now, thanks to the TV spot's immense popularity, "the man your man could smell like," actor Isaiah Mustafa, is riding high in real life, too.  Since
the commercial
first launched on YouTube Feb. 4, views have skyrocketed to nearly 2.9 million. Mustafa, 36, also appears in a smoking jacket in another deliciously cheesy spot on the
Old Spice Web site
, declaring that women "should smell like butterflies and salt water taffy" and men like "jet fighters and punching."   could be the big break for Mustafa, who's previously played a bailiff on
Ugly Betty
, a cop on
Days of Our Lives
and, most recently, a small role on ABC's
Castle
.  But he's not available. He has a dancer girlfriend – "professional, not pole," Mustafa is quick to clarify. He also played receiver for the Seattle Seahawks and in NFL Europe, and he used to run a Ventura, Calif., barbecue restaurant with his mother, who's still there.  And while he may be an expert at dropping the towel, it appears Mustafa is also adept at keeping his newfound fame in check. As he recently
Tweeted
: "Raised in a house of women. I'll get backhanded if I even attempted to get bigheaded." 
Both
Jake Gyllenhaal
and
Matt Damon
turned down the starring role in blockbuster
Avatar
, the movie's director,
James Cameron
, tells the
Los Angeles Times
.  "I don't think they ever had a problem with the CG," Cameron said. "Honestly, did I go out and try to woo them? No. I had my heart set on Sam. Maybe they sensed my lack of 100 percent commitment from me. Maybe it was the subject matter. This was a big
Star Wars
-type movie. They're both serious actors." Instead,
Sam Worthington
— who was living in his car while struggling to become an actor — got the part. Cameron tells the
Times
that he only approached big-name stars to please the movie studio, but Worthington was always his first choice.  
Howard Stern has organized an official Tiger Woods Mistress Beauty Pageant – complete with categories such as "Swimsuit," "Personality," and "Talent" and a $100,000 prize supplied by a 'discreet dating service' called AshleyMadison.com.  (that's the site where married people can have affairs).  So far FOUR of the  ladies have agreed to be a part of the pageant, and it is set to be held on March 10th!!  Mistress #1 Rachel Uchitell wanted to do it but because of her payoff from Tiger she's not allowed.
Matthew Fox may have been married for 18 years with 2 childrenz, but according to the National Enquirer,  the 43-year-old Lost star has been accused of cheating on his wife with 26-year-old Stefani Talbott, a dancer at Stars Cabaret club in Bend, Oregon.  A witness to the alleged infidelity is cab driver Andi Watson, who claims that he drove them to the stripper's abode on December 29th of last year. "They kissed and touched each other in the cab," said Watson. And when he came back an hour and a half after dropping them off, "they were more romantic than before, kissing a lot more and hugging each other."
What inspired Nadya Suleman to get back into 24-inch-waist jeans nine months after giving birth to octuplets? "The main reason was obviously revenue and I'm the first to admit it," she said on The View Wednesday of dropping 145 pounds through weight training and a sensible diet. "I'm very, very open and honest about that."   The 34-year-old Suleman – whose eight babies turned 1 this past January – said she still worries about how she will take care of her 14 children and pay her three nannies. "Every single hour of the day, I contemplate how I am going to do this, to be able to support them," said Suleman, who had been studying for a master's degree in counseling before having the octuplets.  She denied she was mentally unstable. "If I were genuinely 'mentally unstable,' I would have drowned from the beginning," she said. "I know for a fact." These days, she said she sleeps "two hours a night" as she "desperately" tries to have one-on-one time with her kids every day. "My life has become literally a blur of child rearing," said Suleman, who added that she also is working on a book.
According to JustJared.com, in a statement released to one of her fansites, OnlineJLoFan, Jennifer says, "I know my fans have been wondering what's been going on with my album. I have been in the process of a transition and now I am happy that all the issues have been resolved and I have found a new home." She continues, "I have fulfilled my contractual obligations to Sony/Epic and felt it was time to move on. It was an amicable split not as the media will paint it out to be. I have been with Sony for many years and we achieved great success together. During this period I never stopped the creative process and my album Love? will still be released in the summer of 2010 as planned."
Comments
More From 96.5 TIC FM – Hartford's Best Variety