She's at it again…partying.   She pulled an all-nighter at a club recently.  "It's the same old cycle of lying and denials," claims an insider. "She's telling everyone she didn't go out. We're like, 'Lindsay, people saw you there!'"  Witnesses at the club claim that Lindsay was trying not to get noticed.  "Everything that she went through seems not to have changed her a bit," added the source. "It's sad."  
And she reportedly got a tat of the face of an angel on her arm.
 And rumors are that Lindsay and Samantha Ronson are back on. 
So how much does the cast of MTV's Jersey Shore make for appearances?!?!? 
PAULY D Want to get DJ Pauly D to spin at your party? The going rate is a cool $20,000.
THE SITUATION He'll earn about $100,000 for Dancing With the Stars; his cologne, fitness DVD and endorsement for a nutritional supplement could net him millions.
RONNIE For party hosting, he gets "$12,000 to $20,000," says his manager, Matt Cohen, adding that he also has plans to sell his signature drink, "Ron-Ron Juice."
VINNY  $6,000 an hour to appear at clubs and, a source says, "he's recording a single."
SNOOKI The star charges $20,000 to walk an event's red carpet. She also has hair products and a book in the works.
JWOWW In addition to the $25,000 they each make per show, her Filthy Couture fashion line helps pay the bills.
ANGELINA The lowest earner of the bunch ($5,000 for appearances), she has an accessories line under way.
SAMMI She earns $15,000 for event appearances. Plus, "I have beauty and fitness products in the works," she says. Not everyone is thrilled with the money — and fame — the self-described "guidos" and "guidettes" are getting.
And Mike "The Situation" Sorrentino has an app available for your iPhone for $4.99!  
The app has 5 elements: a workout plan, a GTL finder (which helps you locate the nearest gym or Laundromat), a Sitch soundboard, an option to message The Sitch directly on his Facebook page, and a game called Grenade Dodger (code for ugly girls).
Oksana Grigorieva has new lawyers and will file a lawsuit against Mel Gibson alleging battery, emotional distress and defamation.
Heidi Montag and Spencer Pratt back again…really?  they never broke up…all for attention.
Kim Kardashian and her mom are in Paris and what are they doing?  Spending $100,000 on purses!!!!!  And they only bought 8!!    They bought 7 Birkin bags which sell at $10,000 a piece and Kim bought a rare crocodile-skin bag for $30,000!!!
Fire trucks raced to the home of Zsa Zsa Gabor yesterday.  Why?  Her husband called them because there was an 8 foot snake hanging from the front gate!!  When they got there though they couldn't find it.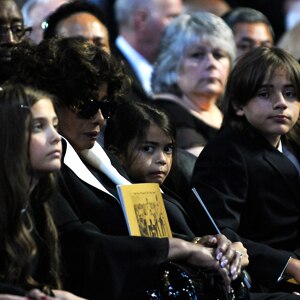 Katherine Jackson and Michael Jackson's children are suing AEG Live — claiming the company breached its agreement to provide physical care for Michael Jackson — and that AEG was negligent in their hiring of Dr. Conrad Murray as MJ's physician.
 
Kenny Ortega, who produced the planned London concerts for Michael, is also named as a defendant.
Lots of finales on your favorite shows last night:
"Big Brother,"  Hayden won the $500,000 prize. 
"America's Got Talent,"  the decision came down to Jackie and Michael — and Michael won the $1 million.
 "MasterChef," (Gordan Ramsey's show)  22 year old Whitney Miller left a winner, taking home $250,000 and her own cookbook deal.
"Top Chef" finalists Angelo Sosa, Ed Cotton and Kevin Sbraga.  Kevin won!! 
American Idol  – you can submit audition videos via MySpace!  Submissions are due October 6th.
Justin Bieber is in some heavy talks to star in Will Smith's new movie.  Justin helped Will's son Jaden record the theme song to his flick, The Karate Kid. 
Paramount has just announced the Justin Bieber 3D Movie will be hitting theaters February 11th.
Real Housewives of New Jersey's Danielle Staub will host a show that's a reinvented Life Styles of the Rich and Famous,  for Wealth TV, called Social
 
 Creator Cary Sandoval explains:
"It's a phenomenal show and people are excited to have Danielle. [We want to] incorporate the fact that she's an international socialite. Danielle is an absolute sweetheart. They're going to see the show as a polar opposite to what she was portraying on Real Housewives. We hope to raise awareness [for various charities] and give back to the community."
 Stand Up to Cancer telecast that happened on September 10, raised more than $80 million!! 
Tiger Woods stopped his ex-mistress Rachel Uchitel from making $300,000 to pose nude in Playboy.  He threatened to overturn her multi-million dollar settlement with him.
Bravo has apparently had enough of Tareq and Michaele Salahi's, and according to insiders, will not be inviting the couple back for the second season of The Real Housewives of D.C.!
Sources explain:
"The DC show is the only show in the entire franchise that isn't a true hit. And the Salahi's are the biggest reason for that. At first, execs thought they struck gold with all the attention the couple got over the White House dinner. But now they realize not all press is good press and this couple's involvement in the show has turned more viewers off than on."
Salahi's attempted to blame them for banning them from speaking about the White House gatecrashing incident. 
Comments
More From 96.5 TIC FM – Hartford's Best Variety