The Situation and Snooki will be returning for the next season of "Jersey Shore" BUT….
Sources close to 495 Productions (that does the show)  tell TMZ, the company is currently looking for new talent and want to phase out Snooki and The Situation.  Snooki is pregnant and The Situation is in rehab so those 2 won't be able to continue with the wild drinking and partying.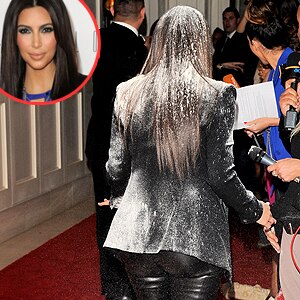 Looks like Kim Kardashian is having second thoughts about not pressing charges against the woman that flour bombed her this week.  "I said earlier no I wasn't [going to file a complaint]," Kim said. "I am just  going to think about it, because I don't want someone to think they can really  get away with that. So we are going to handle that."

The Hunger Games opening day numbers are in!!!   $68.3 million opening day.
Harry Potter and the Deathly Hallows: Part 2, $91.1 million
The Twilight Saga: New Moon, $72.7 million
The Twilight Saga: Breaking Dawn—Part 1, $71.6  million
The Twilight Saga: Eclipse, $68.5 million
The Hunger Games, $68.3 million