(Photo credit: ROBYN BECK/AFP/Getty Images)
Today was Lindsay Lohan's final probation progress report.  She has completed all of her required therapy sessions and community service, therefore, Judge Stephanie Sautner took Lindsay off probation in her DUI case and she
changed Lindsay's probation status in her jewelry heist case from formal to informal probation.  Lindsay won't have to report to a probation officer anymore or appear in court if she doesn't break the law for the next 2 1/2 years.  The judge told Lindsay…
"Stop nightclubbing and focus on your work."
Will Lindsay change her life around for good?   Lucky for her she was just granted a Canadian work permit to film her Elizabeth Taylor movie.  Lindsay will also appear on Glee.
"I only wash it with water," she told Glamour in a 2008 interview "Last night I washed my hair with shampoo for the  first time in two months!"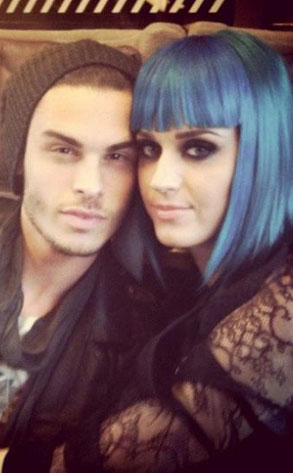 Jewelry designer and Katy Perry's best friend Markus Molinari tweeted that Russell cheated on Katy: Seeee Russell! RT @JohnSchaech: Cheating is easy, try doing something challenging and be faithful.  Hmmmm….but check out good she looks with rumored new beau.  Katy claims she's single though.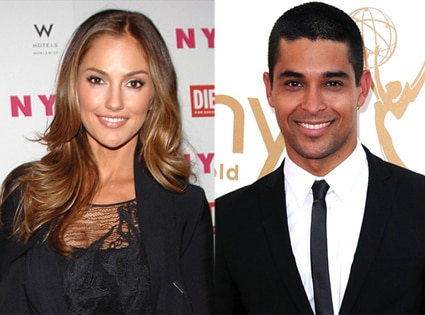 Wilmer Valderamma and Minka Kelly deny they're dating but the two tweeted that they were on their way to Australia…coincidence???
Carson Daly joked on his L.A. radio show that gay people wouldn't have been able to take down a pilot who freaked out on a recent JetBlue flight … instead, they would have been more interested in going to a "floral convention."  Wow!!!  He has since apologized.
Rihanna is doing press for her new Battleship movie when a reporter asked her: "You're so good with connecting with people, that I think that we actually feel we know you," the female reporter started. "Things are clearly going brilliantly in your career. I just wondered if you are as happy in your private life. Will we be seeing a certain Mr. Kutcher perhaps making a trip over here?"
Rihanna was ticked!!!!
"Wow, how disappointing was that question,"  The moderator asked her if she wanted to move onto the next question (and her saying "absolutely"), Rihanna then added "I'm happy and I'm single, if that's what you're really asking."
Amy Winehouse's parents will inherit her millions. Her estate is worth a reported $4.66  million after debts and taxes.

Remember 98 Degrees????  Nick Lachey, Drew Lachey, Jeff Timmons and Justin Jeffre are reuniting 10 years later and will reportedly go on a 15-city tour this summer between July to August
It's over betweeen Bradley Cooper and Zoe Saldana after 3 months.
The news was out the other day that the two had split and now Peter Facinelli filed divorce papers against Jennie Garth
InTouch magazine is reporting that Kim Kardashian stole Eva Longoria's now ex-boyfriend, Eduardo Cruz.  Her response:
"I'm used to rumors & almost never address them. It's not ok when magazines like InTouch involve my close friends in their made up stories. They were told by multiple people that their current cover isn't true, but they decided to go ahead. & run it anyway. So there you have it"
Mariah Carey and Nick Cannon will get married for the fifth time!   I can't believe it's been that long ago!!!  They got married in 2008 and every year they renew their vows.  Careful….Heidi Klum and Seal used to do the same thing and we see how they ended up….
Gina J
Send in your song requests for today's Gina J Triple Play-- Click Here!
More from
Gina J
Comments
More From 96.5 TIC FM – Hartford's Best Variety